Things About Mobile Slots
Whether you play on cell phone, tablet or even a laptop technology advances have revealed many great things about mobile slots play online.
5 Great Things About mobile Slots
Mobile slots are slot games that you can access and play right from your smartphone or tablet. One thing you'll be glad to know is that the mobile slot gaming experience is quite similar to the online slot gaming experience. Many of the popular online casinos have optimized their games to be compatible with both mobile and online versions. This means you can continue playing your favorite slots while you're on the go. There are some differences between mobile and online slot games, though, and this article will go over some of those differences.
Mobile Slot Accessibility
Geographical Barriers Removed
Play as Little or as Much as You Want
Most Games the Same on Desktop or Mobile Devices
Exclusive Bonuses for Mobile
This list is certainly not complete but it does cover some of the most important things covering the mobile games and why players enjoy them.
Mobile Games Offer the Utmost in Accessibility
When online slots came onto the scene, players were amazed at how convenient it was to play the slots right from the comfort of their homes. It would be difficult to imagine the games getting any more convenient. However, now there are mobile slots, and the accessibility they offer is even more impressive. Mobile slots can be played while you're waiting in line, taking care of your grocery shopping, waiting for the wait staff to deliver your meal, or just about anywhere else.
There Are No Geographical Barriers to Mobile Slots
The accessibility of mobile slots can be a real game-changer for those located in areas where traditional online slots are limited or restricted. The mobile slots can be accessed as long as you have a connection to the Internet, regardless of your true physical location. The mobile slots offer a level of anonymity and privacy that's also appealing to those living in certain regions. Since mobile slots can be played discreetly on your mobile device, you can play all the slots games you want without drawing attention to yourself.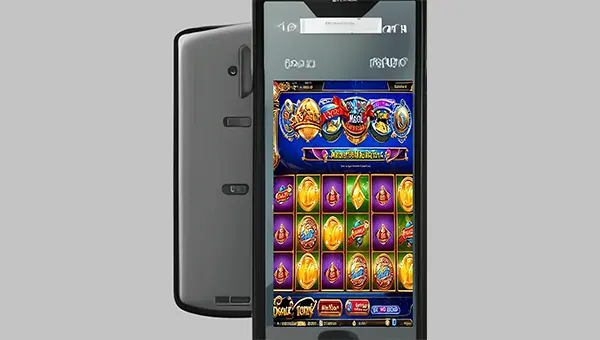 You Can Play for as Little or as Long as You Want
While online slots can be played for the duration you want, you still have to go through a bit more of a log-on process, which means you may only want to log in and play when you have at least 10 minutes or so to devote to the slots. However mobile slots are so easy that you can pick up your device and be playing the slots instantly. This makes them great to play even when you're just looking to pass a couple of minutes.
Many Casinos Offer Seamless Transitions Between Devices
Many of the online casinos offer a seamless transition between the desktop and mobile versions. This means you can start playing an online slot game on your computer, then seamlessly continue on your mobile device without losing your progress or any rewards you've earned.
There Are Some Exclusive Mobile Slot Bonuses
Many of the online casinos will offer exclusive bonuses and promotions that are tailored specifically for mobile slot players. Some examples of these bonuses include free spins, no-deposit bonuses, and other rewards. This means that you can take advantage of the bonuses and promotions that are available in the online casino and then earn extra ones geared for the mobile slots.
Mobile Accessibility at Most Casinos
With today's technology you will find almost all casinos have a full list of mobile enabled games. And in fact with instant play both in the web browser and your smart phones, you could be playing great mobile slots in minutes, See our casino reviews to find your game/
Casino Max

325% tp to $3250
US Accepted
Mobile Available
Progressive Jackpots
Live Dealer Games
18+ Terms and Conditions Apply
See casino site for more information. Please gamble responsibly. 18+ begambleaware.org.