Do Well At Slots
There are many key points to consider in order to do well at slots play. Whether you play online or not consider these key points.
Do Well at the Online Slots
Doing well at the online slot games and maximizing your chances of winning will require certain strategies from you. You'll want to approach your online slot gaming with a combination of strategy, responsible gaming practices, and a bit of luck. This article can help you create a great strategy for yourself that allows you to have a lot of fun and increases your chances of doing great.
Only Play at Reputable Online Casinos
With so many popular and reputable online casinos available, there's no need for you to take your chance at an online casino that lacks proper licensing, security measures, and a transparent track record. Your online gaming experience should always prioritize safety, fairness, and enjoyable gameplay. Look for online casinos that are licensed by reputable gaming authorities, utilize advanced encryption to safeguard your information, and have a history of providing fair gaming. Many popular casinos will meet all these needs and many others. When you play at the right online casinos, every time can be a pleasure. Also, you can have access to great bonuses and promotions that help you increase your gameplay and your chances to win big.
Trust Our Casino Reviews
Take a look at our casino reviews here at Slot Machine World. All of our reviews investigate and discuss many of the points outlined above. We only list online casinos that meet the listed criteria and in fact we play at those casinos ourselves because we trust them.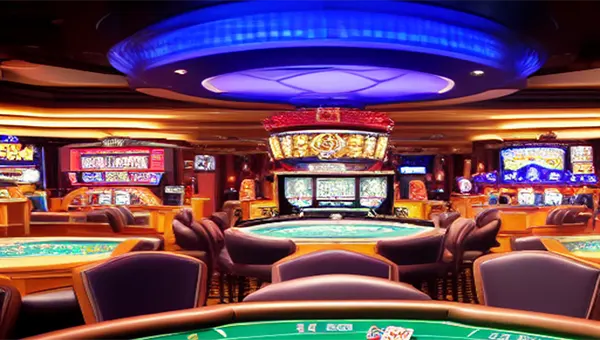 Know the Rules of the Game
Once you find the slot game you want to play, take a few moments to familiarize yourself with it. You should go over the paylines, symbols, bonus features, and other characteristics. Each slot game is unique, so taking some time to learn each one can help you enjoy it more and even improve your chances of doing well.
We Help You Find Great Slot Games
Part of doing well at slots is understanding the games you play. That is why we offer an ever growing list of slot game reviews here. This helps players like yourself get a better understanding of the games. Often this will help you pick out games in advance. That is to say you will know what to expect before you even visit the casino or load up a game you have never played.
Practice on the Free Play Slot Games
Many of the online casinos will offer a free play or demo version of the games they offer after you create an account. Use these versions of the games to better familiarize yourself with the slot game and how they work. This way, once you start playing for cash, you'll already know what's expected of you when you trigger the bonus feature, and you'll already know what symbols you'll be rooting for as the reels come to a stop.
Set a Budget and Stick To It
Before you log into your online casino account to start playing the slots, you should have already determined what your budget is for that gaming session. Come up with the amount you will definitely not go over and make sure you don't go over it. This is the single most important point of enjoying the game. It needs to be about having fun.
You should only ever gamble with money you can afford to lose. Also, adjust your bet size based on your budget, the specific game's volatility, and the budget you've decided to stick to. You'll quickly deplete your funds if you bet too high. However, betting too low may not yield substantial wins.
Never Turn Down the Free Spins
Take advantage of all the welcome bonus free spins and other free spins that the online casino offers. Even if the game isn't one you are interested in playing, playing it can help add more to your player account without putting your own money at risk. That means you'll have more money in your account to play the games you do want to play.
Free Spins Promotions
In other words, if you get an email from a casinos you have an account offering free spins on a new game or some other special promotion. Be sure to try and make time to log on at some point and give the spins a try. You might just pick up a win or two and boost your bank balance a bit, just for dedicating the time.
Conclusion
The above are just a few of the basics to help you do well at slots. Read through some of our other articles such as the Tips and Tricks or such titles as Slot Machine Payouts and Probabilities.
Whatever you do, please approach your slot pay for fun and gamble responsibly.
Slots Ninja

350% 1st Deposit Slots Bonus
US Accepted
Mobile Available
Progressive Jackpots
Live Dealer Games
18+ Terms and Conditions Apply
See casino site for more information. Please gamble responsibly. 18+ begambleaware.org.