Slot Machines and the Future
As we look at Slot Machines and the Future and how technology is changing the game both for players and casinos.
A Century of Entertainment
Slot machines have been around for over a century. They have been providing entertainment and the potential for big payouts to players around the world. As technology continues to advance at a rapid pace, the gambling industry has been quick to adapt and evolve. In this article, we'll explore how technology is changing the game of slot machines. We will also look at what the future may hold for these popular casino games.
Slot Machines and the Future
One of the most significant changes in recent years has been the move from physical slot machines to digital ones. With the rise of online casinos there is much more freedom. Players can now access a vast array of slot machine games from the comfort of their own homes. This shift has allowed for greater convenience and accessibility for players. Additionally this also opens up new opportunities for game developers to create unique and innovative slot machine experiences.
Graphics Continue to Improve
Another significant development in the world of slot machines is the use of advanced graphics and sound effects. Modern slot machines are designed to be visually stunning, with high-resolution graphics and engaging animations that draw players in and keep them engaged. This increased focus on aesthetics has led to a more immersive and enjoyable gaming experience for players.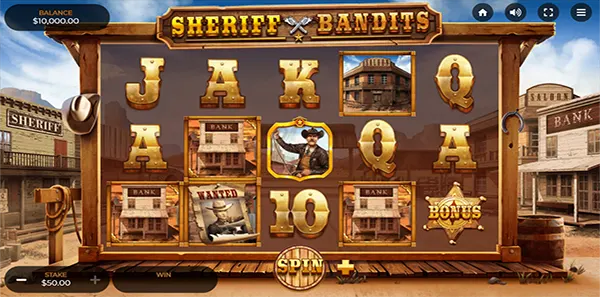 Developer Innovation
The slot game developers and providers continue to innovate and make improvements to the games. Many have been listening to their players and operators providing more features to the games.
In addition to improved graphics and sound, modern slot machines also feature advanced gameplay mechanics. These include everything from bonus rounds and free spins to interactive mini-games that require players to use skill and strategy to win big. These new game play features have helped to keep slot machines fresh and exciting for players, even as the basic mechanics of the game have remained largely unchanged.
Mobile Device Support
Perhaps the most significant technological advancement in the world of slot machines, however, is the integration of mobile devices. With the widespread use of smartphones and tablets, players can now access their favorite slot machine games from anywhere, at any time. This has opened up a whole new world of possibilities for the gambling industry, allowing for greater player engagement and more opportunities for revenue growth.
Responsible Development
Technological advancements have certainly made slot machines more exciting and accessible than ever before. But they have also raised concerns about the potential for addiction. As the games become more immersive and engaging, it can be difficult for players to walk away. This can lead to potentially harmful behaviors and financial consequences. As such, it is essential that the gambling industry continues to prioritize responsible gaming practices and works to educate players about the risks associated with slot machine play.
Even though it is not industry wide among all software companies some games have break timers built in. We have seen some games now have options built in to stop after a certain amount of time or spins. This allows players to remind themselves to take a break or at least take time to think about their game play before continuing.
What the Future Holds for Slot Machines
Looking to the future, it is clear that technology will continue to play a significant role in the world of slot machines. From virtual and augmented reality experiences to artificial intelligence and machine learning, the possibilities for innovation are virtually endless. However, as the industry continues to evolve, it is essential that players and regulators work together to ensure that slot machines remain a fun and safe form of entertainment for all.
Slot Gambling Can Be Fun
Playing the slots is meant to be fun for everyone now and in to the future, We encourage yo to gamble responsibly and keep the games fun and entertaining. Never gamble more then you can afford to lose.
High Roller

400% up to $4000 on Slots
US Accepted
Mobile Available
Progressive Jackpots
Live Dealer Games
18+ Terms and Conditions Apply
See casino site for more information. Please gamble responsibly. 18+ begambleaware.org.