Do Slot Machine Systems Really Work
The question was asked, "do slot machine systems really work?" Let's investigate that question and provides some answers./p>
Slots are Many Gamblers Favorite Pastimes
Slot machines have been a favorite pastime of casino-goers for decades. The excitement of pulling the lever and watching the symbols spin is hard to resist. But what if you could increase your chances of winning?
That's where slot machine systems come in. There are countless books, videos, and websites claiming to have the secret to winning at slots. Some systems involve betting a certain way or using a particular strategy, while others promise to have found patterns in the machines' algorithms. But do any of these systems actually work?
The Short Answer
The short answer is no. Slot machines are a game of chance, and their outcomes are determined by random number generators. No system or strategy can predict or control these outcomes. In fact, most slot machines have a built-in house edge, which means the odds are always in favor of the casino.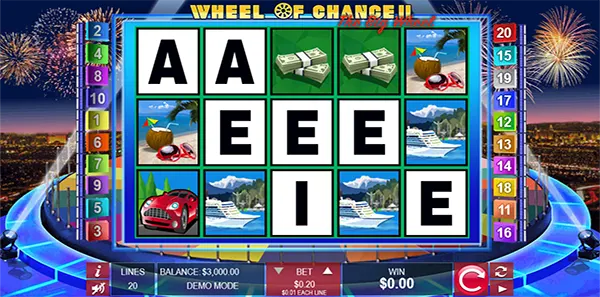 Slots Can Still be Rewarding
However, this doesn't mean that all slot machine systems are scams. Some may offer entertainment or a new perspective on the game. But it's important to be wary of any system or strategy that claims to guarantee wins or make you rich.
Does the "Martingale strategy" Slot Machine System Work
One popular slot machine system is the "Martingale strategy". This system involves doubling your bet after each loss in the hopes of eventually recouping your losses and making a profit.
While this strategy may seem logical on the surface, it doesn't take into account the fact that the odds of winning or losing are always the same on each spin.
How About the ZigZag Method
Another common system is the "zig-zag method", which involves looking for patterns in the symbols on the reels and betting accordingly. However, this method is based on the false assumption that slot machines follow predictable patterns, when in reality they are entirely random.
Continuing the Search for Slot Machine Systems that Really Work
So why do people continue to search for and use slot machine systems? One reason is the allure of the jackpot. Many people believe that there must be some way to increase their chances of hitting the big payout, and systems provide a sense of control and hope.
Slots are Built for Entertainment
In the end, the best way to approach slot machines is with a realistic mindset. They are a form of entertainment, and the odds are always stacked against you. That being said, there are a few tips that can increase your chances of winning, such as playing machines with higher payout percentages or setting a budget and sticking to it.
See the RTP Don't Rely on Slot Machine Systems
Many players hold that hope that the next system they try will be the one. Stop relying on slot machine systems. As mentioned, playing slots with a higher payout percentage is usually better then asking do slot machine systems really work.
Many casino games, and slots specifically will have an RTP. This stands for return to player, and this is a percentage of wagers that will be returned over the ;long term average. See our slot reviews here at Slot Machine World, as we list the most accurate data we can find on each slot when reviewing.
Simple Conclusion
In conclusion, slot machine systems do not work. While they may offer a sense of control or hope, the outcomes of slot machines are determined by random number generators and cannot be predicted or controlled. Instead of relying on systems, it's best to approach slot machines as a form of entertainment and remember that the odds are always in favor of the casino. If you win some great, but enjoy it and play responsibly.
Below is a casino listing with great slots, give them a try.
Bet Online

100% up to $1000
US Accepted
Mobile Available
Progressive Jackpots
Live Dealer Games
18+ Terms and Conditions Apply
See casino site for more information. Please gamble responsibly. 18+ begambleaware.org.