Dispelling Online Slot Myths
We hope this article will help with Dispelling Online Slot Myths and why understanding them may help you win more.
Dispelling Online Slot Myths
Online slots are among the most popular casino games, but there are also a large number of common myths surrounding them. Believing these myths can have negative effects on your online gaming experience in different ways. They can cause you to see more losses, prevent you from playing slots that would be right for you, and more. This article will help to debunk some of the most common myths about online slot games and provide you with factual information instead.
A look at Online Slot Myths
In order to help with dispelling online slot myths, for we look at a few of the various myths and show why they are untrue.
Online Slot Games Are Rigged
Cold and Hot Streaks Exist on Online Slots
Betting More Increases Your Chances of Winning
The Time of Day Matters
New Online Slot Games Are More Likely to Pay Out
Don't be so easily fooled by some of these myths. Read below to see why.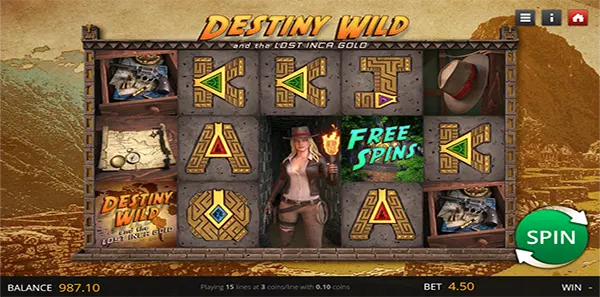 Myth: Online Slot Games Are Rigged
Fact: This is one of the most persistent myths about online slots. Reputable online casinos operate under strict regulations and use random number generators (RNGs) to ensure the fairness and randomness of each spin. RNGs are continuously audited to maintain compliance, and cheating players out of their money would jeopardize a casino's reputation and licensing.
Additionally, many trusted and reputable casinos only use software from developers that have undergone extensive testing from labs such as (TST) which is a division of (GLI) Gaming Laboratories International. GLI has been testing gaming systems both online as well as land based casinos since 1989.
Myth: Online Slots Have Cold and Hot Streaks
Fact: Many players believe that online slots have cold and hot streaks, meaning that a machine will pay out big after a period of losses or become unprofitable after a series of wins. In truth, each spin on a slot machine is independent of the previous ones. The outcome is determined by RNGs, making past results irrelevant to future spins. The idea of streaks is a potentially harmful way of thinking because it can cause you to spend more time on a slot game than you should, or it can prevent you from playing the ones you would prefer to play.
Myth: Betting More Increases Your Chances of Winning
Fact: Another common myth about online slots is that increasing your bets will improve your chances of winning. While larger bets can lead to bigger payouts, they don't affect the likelihood of hitting a winning combination. Each spin has the same odds of winning, regardless of your bet size.
Wile there may be logical reason to increase your wager, doing so thinking it will suddenly trigger a win is not part of that logic.
Myth: The Time of Day Matters
Fact: Some people believe logging onto the online casino and playing the slots at a certain time of day is a great strategy for increasing their odds of winning. Some players have specific times of the day and even certain days of the week they feel are better to play on. However, the online slots operate 24/7, and the time you choose has nothing to do with the results you see.
Myth: New Online Slot Games Are More Likely to Pay Out
Fact: Another thing some players believe is that the newly released online slot games will be more likely to pay out. However, the age of the slot game has nothing to do with its payout frequency or odds. The new game will also make use of an RTG that ensures randomness in the results of each spin.
Why Dispelling Online Slot Myths is important
Understanding and debunking common myths about online slots can be such an important step in helping you see better results and even have a better time each time you log into your online casino player account. Instead of following the myths, you can follow the facts and know you're playing in a more responsible way.
Conclusion
We hope the above has help you by dispelling online slot myths that are most common among less informed players. With the proper knowledge and research into the correct places to play you to can achieve winning more and enjoying the games you play. Most importantly please gamble responsibly.
Superslots

250% up to $1000
US Accepted
Mobile Available
Progressive Jackpots
Live Dealer Games
18+ Terms and Conditions Apply
See casino site for more information. Please gamble responsibly. 18+ begambleaware.org.