Increase Your Winning Odds
A combination of many things including playing the right games at the right casinos can help you increase your winning odds.
Increase Your Odds of Winning Online Slots
Increasing your odds of winning at online slot games requires a combination of things, including the right attitude, the right approach, and the right decisions. Also, it takes strategic gameplay, a responsible approach to online gambling, and an understanding of the slot games in order for you to have the best chance of seeing great results. While there's no guarantee you'll win every time, the advice in this article can help increase your odds of winning when you play online slots.
Play the High RTP Slots
Look for slots with a high return-to-player (RTP) percentage. The RTP indicates the average amount the slot game returns to players over a period of time. The slots that have higher RTP percentages generally offer better long-term payout potential. There are several places where you can find a slot game's RTP percentage. You can usually find this information on the casino's game page, and it can be covered in the game details. Also, the online casino software providers will have the RTP percentages for their games detailed on their sites. It's common for the RTP percentage to also be included in the game rules or paytable of each online slot game.
Games Reviews With RTP Listed
Additionally you can read through many of our slot game reviews here at Slot Machine World. Our game reviews list the RTP (Return to Player) percentages. We also cover things like the story line and theme, paytable amounts, wager ranges, what triggers the bonus rounds and free spins as well as other tips and strategies for specific games.Knowing some of this criteria before you play can make the game more fun as well as increase the winning odds.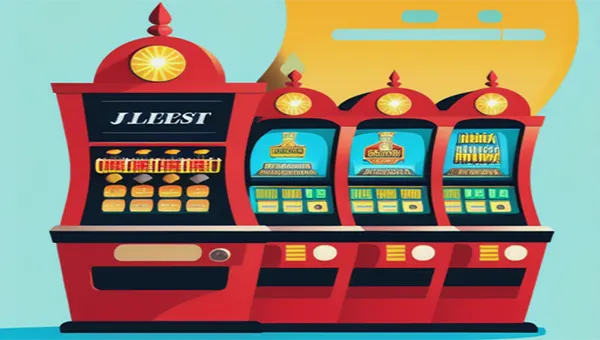 Play the Slots According to the Best Volatility
There are so many types of slots online because there are players with so many preferences and budgets. One thing you want to do to increase your odds of winning at online slots is to play the games with the volatility level that best meets your playing style and risk tolerance. The low-volatility slots will pay out smaller wins more frequently, while the high-volatility slots will offer larger payouts that come less frequently.
Play in Demo or Free Play Mode
When you want to increase your odds of doing well at the online slots, it's a good idea to know all the slots games you play well before you start playing them for real money. Luckily, the online casinos make this possible by offering the games in demo mode to account holders. Play in demo mode to practice, to better understand the game's features, and to develop your strategy before you start risking your cash.
Play the Maximum Paylines
In multi-payline slot games, you'll have the best odds when you activate all the paylines. With all the paylines activated, your chances of hitting winning combinations will be the best. It's a good idea to stick to the slot games that you can afford to do this with while still being able to play for as long as you'd like.
Stay Informed About Online Slots News
It's a good idea to stay informed about online slot games and what's going on in the industry. This way, you'll know when one of the online casinos you play at is offering a great bonus that you can use to play more slots. The more you play, the more chances you'll have of winning. Also, you can be alerted to new online slot games when they're released. A lot of times, when a new slot game is put out, the online casinos will introduce it to players by letting them have some free spins on the game. When you take advantage of all the free spins possible, you'll be increasing your odds of seeing more wins.
Neon 54

Many Options See Review
Mobile Available
Progressive Jackpots
Live Dealer Games
18+ Terms and Conditions Apply
See casino site for more information. Please gamble responsibly. 18+ begambleaware.org.