Keeping Your Slot Play Affordable
Casino gaming success can sometimes have a direct connection on the steps taken on Keeping Your Slot Play Affordable.
How to Keep Your Slot Machine Play Affordable
Are you a fan of playing slot machines? Do you find yourself spending more money than you intended on your favorite games? While slot machines can be fun and exciting, they can also be costly if you're not careful. It's important to keep your slot machine play affordable, so you can enjoy the game without breaking the bank. In this article, we'll share some tips on how to keep your slot machine play affordable.
Below you will see the 7 top tips that help keep your slot machine experience affordable and fun. We will discuss each one independently.
Set a Budget and Stick to It
Take Advantage of Bonuses and Promotions
Choose Your Machines Wisely
Play for Fun, Not Profit
Take Breaks
Avoid Chasing Losses
Know When to Quit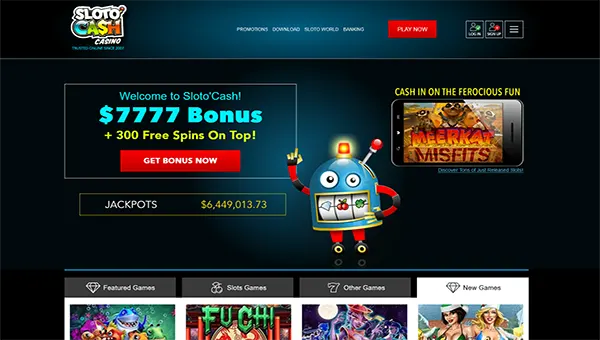 Stick to Your Budget
The first step in keeping your slot machine play affordable is setting a budget. Decide how much money you're willing to spend before you even step foot in the casino or log in to your favorite online casino. Once you've set your budget, stick to it. Don't be tempted to spend more than you can afford, even if you think you're close to hitting a big jackpot.
Bonuses and Promotions
Many casinos offer bonuses and promotions to their players. These can come in the form of free spins, match bonuses, or other incentives.
Take advantage of these offers when you can, but be sure to read the terms and conditions carefully. Some bonuses come with wagering requirements or other restrictions that may not be worth the extra money.
Choose Your Machines Wisely
Not all slot machines are created equal. Some machines have higher payouts than others, so it's important to choose your machines wisely. Look for machines with a high return-to-player (RTP) percentage. This is the amount of money that a machine pays back to players over time. Machines with a higher RTP percentage are generally better bets.
You may make note that in our slot reviews here we publish the rtp when it is available.
Play Slots for Fun Not Profit
While it's certainly possible to win big on slot machines, it's important to remember that they are games of chance. Don't play with the expectation of winning a huge jackpot. Instead, play for fun and enjoy the game. If you happen to win big, that's just a bonus.
Take Regular Breaks
Playing slot machines can be a lot of fun, but it can also be exhausting. Don't be afraid to take breaks when you need them.
Get up, stretch your legs, and take a few deep breaths. This can help you clear your head and come back to the game refreshed and ready to play.
Never Chase Losses
If you find yourself on a losing streak, it's important to avoid the temptation to chase your losses.
Don't keep playing in the hopes of recouping your losses. This can lead to even bigger losses and can quickly spiral out of control. Instead, take a break and come back to the game when you're feeling more positive.
Knowing When to Quit
Finally, it's important to know when to quit. If you've hit your budget for the day or you're just not having any luck, it may be time to call it quits. Don't try to force a win or stay at the machine longer than you intended. Remember, there will always be another day to play.
Keeping Your Slot Play Affordable
Keeping your slot machine play affordable is all about setting a budget, choosing your machines wisely, and playing for fun. By following these tips, you can enjoy the game without breaking the bank. Remember, gambling should always be fun and entertaining, not stressful or overwhelming. Good luck, and have fun!
Affordable Tips Wrap Up
In conclusion following some of the basic principles and tips above will help you keep slot play affordable and provide a better casino experience.
The more you enjoy the games the more exciting the wins become.
Ripper Casino

AU$10.00 Free
Mobile Available
Progressive Jackpots
Live Dealer Games
No Deposit Bonus
18+ Terms and Conditions Apply
See casino site for more information. Please gamble responsibly. 18+ begambleaware.org.